Teachers
Find peace within yourself.
I started yoga 37 years ago when I realized that compulsive exercise could not alleviate my anxiety and depression. I left my first class in tears and went back the very next day. I knew intuitively that yoga would help me find my way out of the darkness into the light. Little did I know that the light I so desperately wanted was inside all along. Teaching is a calling, a way of life. It is my dharma. I know that I am a vehicle, a channel for the wisdom that has been shared with me by so many others who have made this journey. I believe that yoga will give my students, as it did me the tools they need to live richer, fuller lives. Yoga is like a road map and I am but a guide, someone to help you when and if you get lost or confused. Ultimately, if I do my job well and you keep practicing yoga, you won't need me anymore. Your path will be lit from within and then we will travel as one.
I am fascinated by the mind-body-spirit connection. When I started yoga as a young single parent, I found that movement, breath work, meditation, and community all provided a gateway to connecting to myself and to the healing power of the divine. As a psychologist and yoga teacher, I've been teaching mindfulness meditation and yoga to veterans for many years. I am delighted to be a member of the teaching community at Cooper Street Yoga.
Feeling lost and lonely after moving from Arizona to Memphis, I attended a yoga class one Saturday morning in 2005. The power and energy I felt that first morning continues to resonate every time I step on the mat. With every class I teach it is my hope to foster a similar sense of discovery in my students, to help open their hearts to compassion, and to help them recognize and embrace their own strengths.
I am extremely passionate about health and wellness. In addition to teaching yoga, I teach Pilates, spin, aqua aerobics, and High Intensity Tactical Training (HITT). I have a nutrition science degree and I'm becoming a certified holistic nutritionist. I love yoga because it combines body, mind, and spirit into one beautiful, harmonious practice. I hope to inspire others towards more inner awareness, environmentalism, and dignity towards other sentient beings through yoga.
Kirsti sees yoga as the perfect marriage of physicality and spirituality. She is certified as an E-RTY500 through Yoga Alliance. She holds a Chakra Teacher Certification, a Divine Sleep Yoga teacher certification, and is a Lifeforce Yoga (yoga for anxiety and depression) practiotioner. Kirsti is currently studying Bhakti Yoga with Saul David Raye.
Kirsti's practice and teaching are premised on the idea that yoga is a path to self awarenss, both on and off the mat.
Jimmy is a student of yoga because it affords him stability. His reveres silence and stillness that lessen haste and heighten discernment. Jimmy teaches to share meaningful teachings he has learned from others and epiphanies that have emerged from within during his decades long yoga journey.
I am most interested in the therapeutic power of yoga. Since earning my 200-hour teacher certification at the Therapeutic Yoga Center of Memphis in 2015. I have continued to study healing modalities such as Yin Yoga (with Master Paulie Zink) and Yoga Nidra (with Dr. Nick Atlas). I now want to help other practitioners access the tools that yoga offers for supporting their own healing transformation.
Yoga creates opportunity for mental clarity, and physical and psychological strength. My practice is calm. I teach from my heart and I see yoga as a gift, both on and off the mat for the teacher and the student alike.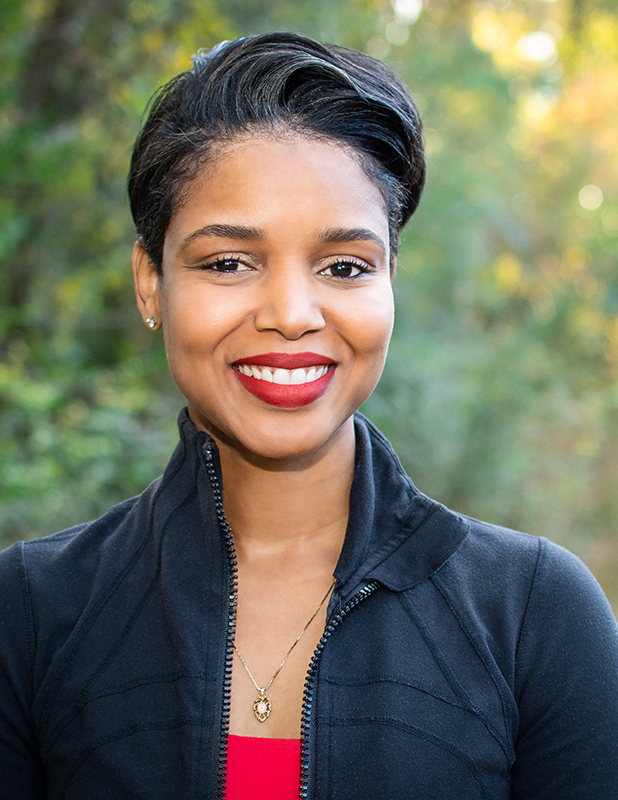 Rosalyn R. Ross walked into Sarla's beginners' yoga class in 2004 and from the first set of asanas she was hooked. She also immediately knew that she wanted to teach the practice. Since being certified to teach in 2011, Rosalyn has infused her classes with equal parts effort and ease, challenge and accessibility. And every time she steps onto her mat, more of who she is is revealed to her.
Stephen takes an exploratory, rock-n-roll approach to the practice, dynamically linking poses to the breath. He began his yoga journey as a student of Iyengar yoga. After studying this alignment-based style for several years, Stephen became a reprobate and entered the Savannah Yoga Center's 200 hour program and then the Asheville Yoga Center's 500 hour program. In the 12 years since then, he has taught over 5,000 hours. Stephen approaches yoga as a movement meditation that deepens awareness of bodies, minds, and spirits. You can find his yoga teacher page on Facebook.
Yoga has been a path for learning, whether it be about my physical body, my mind, or my relationships. I am most inspired by the ways in which practice on the mat can parallel and influence experience in life, offering lessons in adaptability, flexibility, strength, acceptance, openness, and surrender. My intention is to continue on this path of self knowledge, to see how my yoga practice can continue to impact my life in the future, and to share this journey with others.
The practice of yoga is a gift that I have embraced, It has held my attention so that I can weave through the layers within the mind, body, and spirit. Spirit within the practice gives me the energy, creativity, and grace to live fully along with the ability to expand my life experience. My aim as a teacher is to continue growing in awareness and understanding, so that I can share truth and assist others in doing the same.
Laurie Jean (LJ) Weldon is from South Carolina. She has a BA from Rhodes College in Philosophy and is certified to teach Vinyasa and Ashtanga Yoga. She loves books, yoga, rock and roll, and metaphysics.
Debbie Denny is a Certified Yoga Therapist, an E-RYT 500 teacher, and former director of the Therapeutic Yoga Center of Memphis. Her preferred style of teaching is alignment based. The ability to deconstruct practices and postures is vital to her work as a teacher and therapist. Debbie continues to be active in mentorship, continuing education and various student workshops. She has taught since 2004.
"You have to find what sparks a light in you so that you in your own way can illuminate the world. " - Oprah
Yoga has been a part of my life for over 15 years. My practice helps keep me flexible strong and fearless, on and off the mat. As a teacher my goal is to help create that spark in my students to practice living each day with joy, inspiration and mindfulness .
`Yoga is a deep connection that goes beyond movement and breath, deeper into the fibers of one's being. Once a connection is drawn between you and the surrounding universe, your connection to yourself and the present moment becomes more clear. I love using yoga as a tool to knit together and strengthen mind, body and soul. Sharing the gift of yoga with others is one of my greatest passions.
Yoga Alliance RYT 200, E-RYT 500, IAYT Yoga Therapist.
After retiring as a media producer, I elevated my yoga practice by attending Midtown Yoga's 200 Hr. Teacher Training. It changed my life. I realized I truly enjoyed teaching. I later completed the 500 hour Yoga Teacher and Yoga Therapy training. Since then, I have taught yoga in a variety of venues, conducted private therapy sessions and developed and taught workshops focusing on movement disorders.
Recently I have recognized the healing value of a Qigong practice, specifically as taught by Master Chunyi Lin at Spring Forest Qigong. This practice can open the self-healing opportunities readily available in each of our bodies.
It is a privilege to share yoga and Qigong.
I began practicing yoga five years ago in an effort to alleviate the constant back pain I was experiencing due to scoliosis. Not only did yoga heal my back pain, but it reduced my stress levels, brought me inner peace and happiness, and completely changed my outlook on life. Wanting to share my love of yoga with others, I completed a 200 Hr. Teacher Training in Hatha, Vinyasa, and Yin Yoga in 2019. It is an honor and a privilege to be able to share the healing and transformative power of yoga with my community.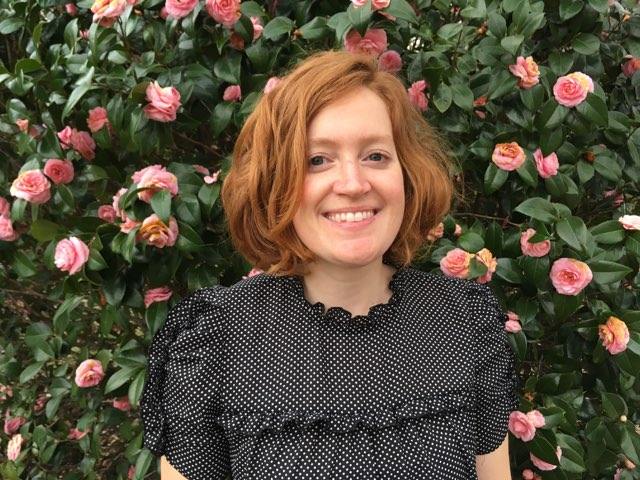 Searching for stress reduction during graduate school, I began practicing yoga in 2010. I earned a PhD in Heritage Studies from Arkansas State University in 2018 and completed the 200 hour hatha-vinyasa teacher training at Southern Star Yoga Center in Oxford, MS the same year. When I started teacher training I began integrating the teachings of yoga beyond asana into my daily life, and I use them to help me develop love and compassion towards myself and others. My goal as a teacher is to promote body positivity and self-acceptance and to help others improve their physical and emotional well-being.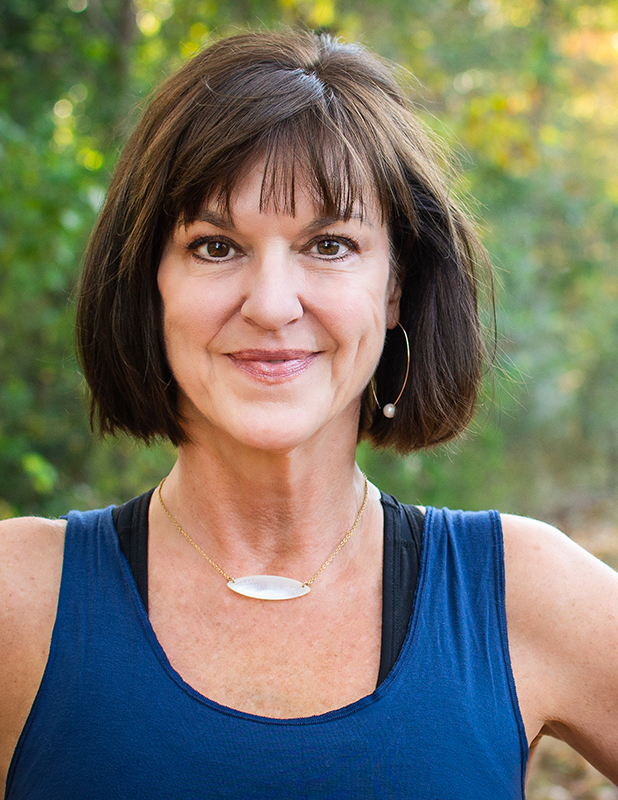 What began as an attempt to continue rehabilitation from shoulder surgery has turned into my passion for the practice of yoga. I felt at home since 1988 when I walked into my first yoga class. With a background in dance and a lifelong commitment to health and fitness, yoga naturally suited me. I am incredibly grateful for the balance, calmness, and strength that yoga brings to my life.
My years of movement and leadership instruction all over the globe helped me understand brain-body techniques that work. I practice and teach mindful movement that bridges our physical and energetic landscape. My advanced degree studies have trained me to take an empirical approach to learning and teaching. My intention is to help us fly and flow together.
Yoga taught me that the connection between the mind, body, and soul was far more than a wellness fad. It completely changed the way I perceive myself and my interactions with the world around me. As emotional balance emerged, my dedicated personal practice grew into a deeper lifestyle. Within a short amount of time I decided to become a certified yoga teacher. I wanted to apply my experience to help others with their own inner struggles. I am passionate about helping others reach their life goals. Teaching yoga gives me the opportunity to pursue that passion..
My first yoga class struck a resonant chord of knowing that I was where I belonged. My mind, body and soul have thrived on the yoga mat. My journey led me to teach yoga so that I could share the blessing that it represents in my life. I teach with the hope that yoga will guide people towards their truth and connection to the divinity within.
I'm an RYT 200. I'm a continuing student of Ayurveda, Bhakti, and Yin. I incorporate mindfulness and devotion in every class.
A daily yoga practice keeps me strong, flexible, and balanced physically and mentally. I am a student of yoga philosophy, asana, meditation, and pranayama. I'm drawn to yoga as a sacred journey through time honored practices that create new possibilities. Teaching yoga enables me to build community and to grow with my students.